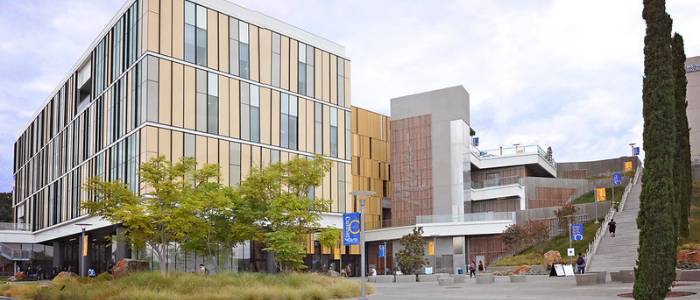 Cares Act: Student Financial Relief Grant
Student financial relief grant is now closed

Latest Update: 03/15/2021

Through the Coronavirus Aid, Relief and Economic Security (CARES) Act, San Diego Mesa College is able to offer financial assistance to students in need. The purpose of the funds is to award emergency financial aid grants to students for specific expenses that are a direct result of the disruption of campus operations due to COVID-19.

If you are a Mesa College student and the COVID-19 pandemic has negatively impacted your personal financial situation, you can apply to receive a lump sum of up to $500 from Mesa College for qualified COVID-19 economic hardships.

Students must apply for funds by Friday, March 12, 2021 at 5:00pm. To have the best opportunity to receive this funding, please apply soon.
---

Eligibility Requirements
You are eligible to receive funds if you meet the following requirements:

Be enrolled in Spring 2021.
Have experienced financial hardship due to extenuating circumstances.
---

Qualified COVID-19 expenses include hardships related to:
Technology
Health Care
Childcare
Course materials
Rent
Food
Moving
Other expenses incurred this semester
---

about the fund
The maximum amount a Mesa College student can receive for Spring 2021 is $500.
Awards will be distributed until CARES Act funds are exhausted.
This award is

not

a loan and does

not

have to be paid back.
Funding from the CARES Act Grant will not impact a student's financial aid package.
CARES Act grants cannot be used to cover and satisfy a student's outstanding account balance. The student may use their emergency financial aid grant for expenses related to the disruption of campus operations due to coronavirus including, hardships related to food, housing, course materials, technology, health care, and childcare.
---

application Deadline

Students must apply for funds by Friday, March 12, 2021 at 5:00pm. To have the best opportunity to receive this funding, please apply soon.
---
apply here

The Student Relief Grant application is closed.
---

Receiving the Award
---

Additional Information

Have you submitted the Free Application for Federal Student Aid (FAFSA) for the 2020-2021 or the California Dream Act Application for the 2020-2021 school year? If no, you are encouraged to as you may qualify for additional funds.

- Please visit https://studentaid.gov/h/apply-for-aid/fafsa to submit an application. The San Diego Mesa College school code is for the FAFSA is 001275.
- To apply for the Dream Act Application go to: dream.csac.ca.gov


Additional resources and support services for undocumented students and international students are available through Borderless Scholars and International Student Program.
---
For questions email mesaaid@sdccd.edu.

We know this is a challenging time for students and want to commend you for your continued resilience! We are here for you!